Vibi Web Design - Build your future
Drafting the Circuits is back for another season of racing. In our 2022 season kickoff the panel covers a myriad of topics including the IndyCar Grand Prix of St. Petersburg, the first three NASCAR races of the season and Formula One pre season testing.
Additional topics include Michael Andretti's bid to start up a Formula One Team, tire issues with NASCAR's next gen car, and the effect of the Russian invasion of Ukraine in the F1 world and specifically the Haas Team.
With Joey Barnes, Richard Youden, Luis Torres and Frank Santoroski.
#DraftingTheCircuits #DTC #dtcRacing #NASCAR #Motorsports #IndyCar #Formula1 #2022NASCARSeason #2022Indycar #2022Formula1
Explore Your Favorite Topics
NASCAR, Indycar, Formula One and much more. Drafting The Circuits publishes our very own podcast, as well as features in-house articles covering motorsports from a diverse crop of talented writers.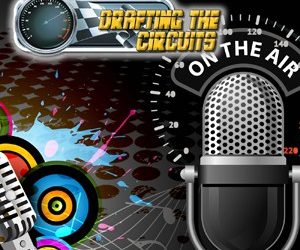 The DTC panel presents the last show of 2021 as we begin our Winter Break. We review the season in F1, Indycar, and NASCAR by calling out the biggest surprises, disappointments, upsets, debacles, favorite liveries etc. We also take a few moments to remember those that...