Vibi Web Design - Build your future
2022 Formula One Preview Show
With F1 set to kick off their 2022 season the DTC panel takes a look at who will be contenders and who got it right with the new car. We also discuss the Haas Team struggles, what the dynamic will look like at Mercedes as George Russel joins the team, and tackle the topic of whether or not the Netflix "Drive to Survive" is good for the sport.
Additional topics include Chase Briscoe taking his first NASCAR win at Phoenix, what to expect on a reconfigured Atlanta Speedway this weekend, and a preview of the Indycar race at Texas.
With Richard Youden, Luis Torres and Frank Santoroski.
#DraftingTheCircuits #DTC #dtcRacing #NASCAR #Motorsports #IndyCar #Formula1 #2022NASCARSeason #2022Indycar #2022Formula1 #Racing
Explore Your Favorite Topics
NASCAR, Indycar, Formula One and much more. Drafting The Circuits publishes our very own podcast, as well as features in-house articles covering motorsports from a diverse crop of talented writers.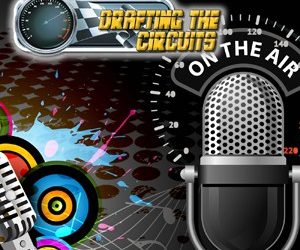 The DTC panel presents the last show of 2021 as we begin our Winter Break. We review the season in F1, Indycar, and NASCAR by calling out the biggest surprises, disappointments, upsets, debacles, favorite liveries etc. We also take a few moments to remember those that...