by Frank Santoroski                @Seveng1967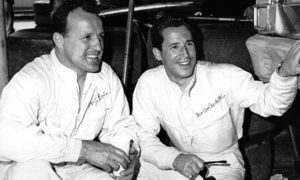 Years ago the practice of a race car driver dabbling in different disciplines within the same season was a common occurrence. The sight of A.J. Foyt or Johnny Rutherford in a NASCAR race was as common as seeing Cale Yarborough or Donnie Allison at Indianapolis. You may have seen Jim Clark at Milwaukee, or caught Mario Andretti traversing the globe racing anywhere from Belgium and Monaco to Trenton and Phoenix. You could have seen several of the above named drivers on a dirt track for a weeknight event.
There were a few reasons for this. Money, first and foremost, is an incredible motivator. Back then, racing only offered modest driver salaries and the enormous influx of sponsor money was not yet on the horizon. Branching out and grabbing some additional prize money or appearance money was an easy way to add to your income. Formula One drivers entering Formula Two races was a common practice, likewise for Champ Car drivers running Formula 5000, Can-Am or sports cars. Stock Car guys with a recognizable name found it lucrative to visit a local short track and help fill the stands.
This led to a generation of very versatile racers who are still widely respected and viewed upon by some with a god-like status. Despite being several decades removed from their prime years, the names Foyt, Clark, Andretti, Petty and others are still very valid in the "greatest ever" conversation.
Somewhere along the line, as the 80s turned into the 90s, big-dollar sponsors had more clout, the cars became more specialized, and drivers tended to become classified as IndyCar drivers, stock car drivers, or F1 drivers. Now, this isn't to say that some drivers didn't change disciplines all together. There was a healthy influx of F1 drivers coming to the States and guys that had found success in CART moving over to Formula One. But rarely did we see it within the same season. There were a few notable exceptions: Teo Fabi and Roberto Moreno come to mind.
In the meantime, the divide between NASCAR drivers and open-wheel drivers became more expansive. NASCAR was experiencing huge growth, had a jam-packed schedule, and big-money sponsors that didn't like the idea of their drivers running off and trying something where they may get injured and be unable to fulfill their NASCAR commitments.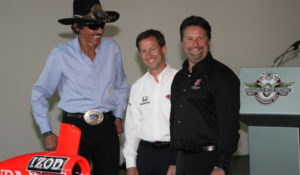 With the notable exceptions of a few guys like John Andretti, Tony Stewart, Robbie Gordon, and more recently, Kurt Busch, crossover was dead. The lone event that seemed to invite crossover was the Rolex 24 at Daytona, which, due to its early placement on the calendar, has remained a mecca for drivers of all sorts to compete against one another.
NASCAR continued to grow, Indycar struggled to gain a foothold with a series that was split in two, and F1 became more and more of an exclusive club reserved only for those within its own driver development programs.
Fast forward to today. NASCAR's growth has hit a plateau and the big-name sponsors have been replaced with rotating liveries from multiple sponsor partners. IndyCar is more than a decade past reunification and gaining traction and F1 now has more qualified drivers in development programs than available seats in the top series.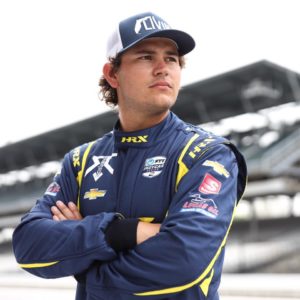 Crossover seems to be making a comeback. A few years back, Fernando Alonso stunned the racing world when he announced the unthinkable. He would actually skip a Grand Prix, at Monaco no less, to compete at Indianapolis.
Now, we have guys like Conor Daly, Cody Ware, RC Enerson and Santino Ferrucci flip-flopping back and forth between IndyCar races and NASCAR sanctioned events. We've seen F1 reserve/Sim drivers like Christian Lundgaard and Kevin Magnussen hop into an IndyCar for a weekend, as Alfa Romeo reserve driver Callum Ilott is slated to make his debut in an IndyCar. We have also seen strong lobbying to see NASCAR's Kyle Larson run the Indy 500.
Now, this doesn't necessarily mean that we are on the cusp of an era where the biggest names in the sport will be bouncing back and forth, but it does show that the sport is changing. Obviously, names like Cody Ware or Santino Ferrucci shouldn't be uttered in the same breath as A.J. and Mario, and I'm not saying that they should be.
However, all of the pieces are in place for a revival of the "have helmet-will travel" mentality. Sponsor contracts are less restrictive, drivers are finding that, by branching out, they expand their opportunity for both exposure and experience, and the rotating driver entry is still alive and well in all of American racing.
It will be interesting to see what the future holds.